Sue Sweeney
Actor, Comedienne, Presenter, Broadcaster & Singer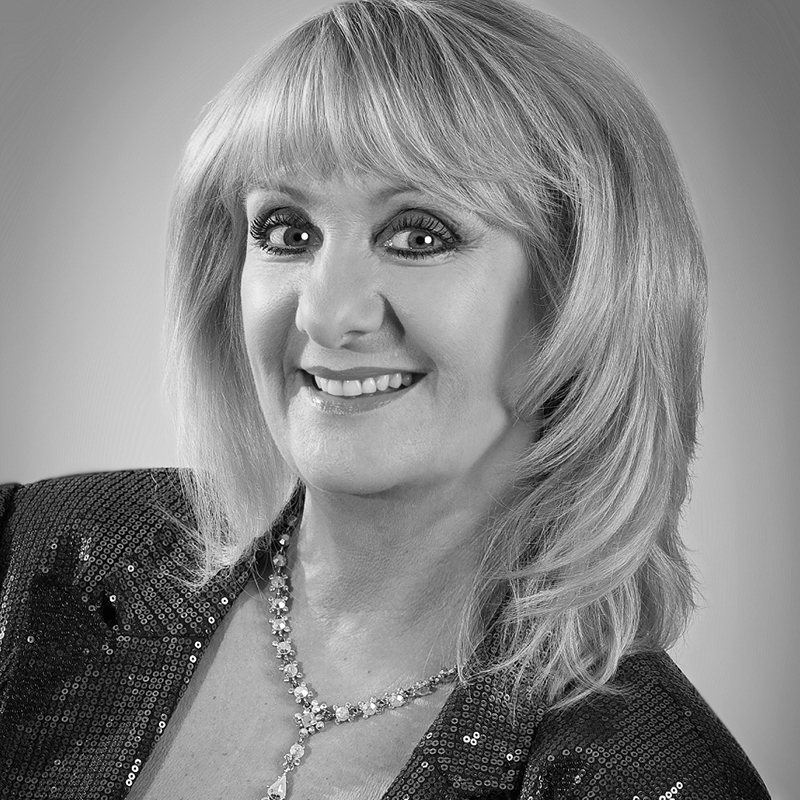 Characteristics
Hair: Blonde
Eyes: Blue
Height: 5'2
Dress: 14
Chest: 38
Waist: 28
Inside leg: 28
Shoe: 5
Acting, Comedy & Singing
Sue Sweeney Comedy Circus Show
George Gently (Police woman)
Film Song for Marion (Singer in Choir with speaking part.) Vanessa Redgrave
BBC  One. The One Show
BBC Doco on The Olympic Torch
Stand up shows Theatre Customs House South Shields
Gala Durham
Phoenix Blyth
Stanley Empire
Richmond Theatre
Robson Greens Video to Saturday Night at the Movies
ITV promotion for Haggerston Castle.
Vic Reeves Standup Britain
Funny Up North
The Entertainers
Supergran
Film The Wedding
Adverts Brown Ale /  Hartlepool Royal Quays
Our Friends in the North
Crocodile Shoes
Byker Grove – Mrs Talbot
February 2006
Thompson – Cruise Ship Speaker and Comedienne
Although my job was to entertain according to the schedule, I represented the company at all times, not switching off. I spent the entire time I was onboard learning about the passengers and making sure they were enjoying their experience. I learnt a lot about people on board the ship, it was an opportunity for me to learn about new cultures.
Radio Broadcasting
July 1997 – present:
BBC Radio Producer/Presenter for BBC Tees and BBC Newcastle
This role requires excellent communication skills between the radio team and most importantly the audience. I am often both the producer and presenter of lengthy radio shows and so this job demands creativity and contacts. Forward planning is key, setting up guests and interviewing the public. I deal with celebrities on a weekly basis and do so professionally and discreetly. I have an excellent knowledge of the North east region and have never missed a deadline. I'm an ambassador for the BBC, often representing them at events and presenting to clients.
Journalism
January 2005
Chronicle Columnist
This role is a great example of my creativity. My weekly column received great feedback from the editors and the readers. It was my opportunity to take my personality and put it on paper. I gained many contacts through my writing and enjoyed the challenge of working as a print journalist. This role required me to be up to speed with all news outputs and current affairs.
Skills
A broadcasting producer and presenter. A well known voice of local BBC radio and a well known face of the region's theatres. An award winning comedienne. An executive sales woman and a self employed business woman of 25 years. 
Training & Licenses
Education – GCSE English / Music / Religious Studies / Home Economics
Durham Academy – Trained vocalist and actress.
BBC – Completed Trust Training. Law trained in the Broadcasting Code, familiar with Ofcom rules and producer guidelines. Trained in recording and editing, also script writing.
Awards – Three time winner of 'Stand-up Comic of the Year' – The only woman to ever take the title.
Check Sue's Availability
I am reliable and trustworthy and well respected in the North East. I am a valued member of the BBC team. I produce hours of entertaining conversation for my listeners every week. I have supporters across the region which is reflected in my excellent listening figures.
I am a confident person who loves public interaction. I am a warm character, people find me approachable and I find this is the key to creating contacts. My contacts, in turn, are the key to my business. I am always ready for a challenge. I'm a people person, a team player and a dedicated business woman.
Sue Sweeney