Fox Casting is the brainchild of Camilla Fox, It's a subsidiary of The Fox Agency which also covers TV and Film Location Management. Camilla has over 25 years of experience in the TV & Film industry starting out in Locations and expanding in to casting; working as a Casting Director and Casting Agent (including street castings) on major productions of all genres internationally.
Based in Newcastle Fox Casting has artists UK and world-wide, with an large book of sole agency accomplished Film & TV cast; and an extensive book of support artists and walk ons that are an asset on any shoot. We also represent a varied book of dancers, models, magicians, hypnotists, singers, sports professionals, cage fighters, boxers, comedians and children including twins.
Fox Casting is on the BBC approved list of agencies that have signed the code of conduct for supporting artists, walk ons and child agencies.
Our artist's credits (many of which are award winning) include; Vera, Hebburn, The Bill, Byker Grove, One Night in Turin, United, Purely Belter, A Song for Marion, Inspector George Gently, Electricity and Emmerdale. Briefs have encompassed regional, national and international shoots, features, dramas, commercials, music/corporate videos, comedy sketch shows and documentaries.
Fox Casting has a number of chaperones available to accompany children on their acting and modelling jobs. Camilla is herself an experienced Chaperone (Matron) and approved by Newcastle City Council to be in charge of children taking part in performances; film, TV, Theatre, Modelling & Travel. All chaperones on our books are experienced and have clear DBS checks.
Cast & Production Testimonials
I am so impressed by my experiences with Fox Casting, I've taken part in some incredible jobs. The crew and directors at the events have been professional and prestigious. I have met some real characters amongst the extras and everybody has been so friendly and polite. Top class casting agency.
Catherine A
Just wanted to say thanks for getting me involved in the 'Bouncing Back' commercial, I really enjoyed representing you, it was good fun. I look forward to more opportunities in the future with Fox Casting.
Jamie Mckay
Fox Casting has opened more doors than a Hilton doorman; giving all their stars a chance to shine.
Terry joyce
I would like to say it's a pleasure and a privilege to be represented by Fox Casting who are such professional and lovely people. I have been in this business 30+ years and understand what it's like to work with real pro's.
Paul Palance
After leaving my agent in 2011 I joined Fox Casting in 2013. Since
joining the agency I have had numerous quality auditions; locally
and in London; being interviewed by the directors on two
occasions. I am very happy to say I am represented by Fox Casting.
Tony Hodge
I really appreciate what Fox Casting does on my behalf, and I look forward to working together on whatever opportunity comes along next. Thank you!
Ed Skelding
Over the last few years the BA hons top up degree at NCL (Newcastle College) has developed a strong association with Fox Casting. The professional delivery and the vast knowledge delivered to students has been invaluable for the course. This relationship has developed with Camilla becoming the industry representative and her professional knowledge and insight into the industry has been a tremendous support to the course. Many of the past and current students have also gained industry experience and knowledge through the guidance and support of fox casting.
Gavin Huscroft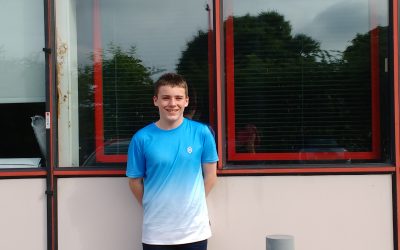 Ryan Hannon one of our fabulous cast at audition today for an award winning drama.  
Well done Kevin Finnegan for the lead role in the short film - Notice. https://player.vimeo.com/video/197597850  
Join Us / Book Us!
If you are interested in joining our books or wish to cast some of our artists, send an inquiry and we will get straight back to you.